Form of Government: Parliamentary Republic
Surface: 302 073 sq km
Population: 58 million
Capital: Rome
Monetary unit: euro (100 cents)
Time: GMT +1
Summer time +2
Duration summer time end of March-end of October
Type of government Parliamentary republic
Languages ​​Italian (official),  border minority German, Slovenian, French
Member of the Council of Europe, EBRD, NATO, OECD, UN, OSCE, OAS observer, EU, WTO
Due to its history, Italy is the state with the greatest number of architectural, cultural and historical riches.
Borders
West: France
North: Switzerland and Austria
East: Slovenia and Adriatic Sea
South-East: Ionian Sea
South-West: Mediterranean Sea, Ligurian and Tyrrhenian Sea
Vatican City and San Marino within the country
A variegated territory
Mountainous with the Alps to the north and the Apennines to the centre-south (the highest mountains are Mont Blanc 4,809 m, Monte Rosa 4,609 m, Cervino 4,478 m).
More or less vast hilly areas and some plains (the Po Valley is the largest).
Coastal with thousands of kilometres of coastline. Italy is surrounded by the Mediterranean Sea, Tyrrhenian Sea and Ligurian Sea to the west, the Adriatic Sea to the east and the Ionian Sea to the south. The two main islands, Sardinia, Sicily, are part of the national territory. Minor islands include the Tuscan Archipelago, the Pontine islands, Capri, Ischia and Procida in the Gulf of Naples, the Aeolian, Egadi, Tremiti, Pelagie islands and Pantelleria.
Kilometers of coastline on the total Italian border
Climate
Located in the temperate belt of the northern hemisphere, Italy has a variety of climates and environments. The factors that most affect the climate are altitude and the proximity of the sea or inland basins. Winds are also of particular importance.
There are six climatic zones: in the Alpine region, the climate varies mainly according to altitude, in the areas close to the large lakes, the climate is temperate, in the Po Valley region, the climate is continental and on the coast, the climate is Mediterranean as in the Islands.
ADMINISTRATIVE DIVISIONS OF ITALY
Italy is administratively divided into 20 regions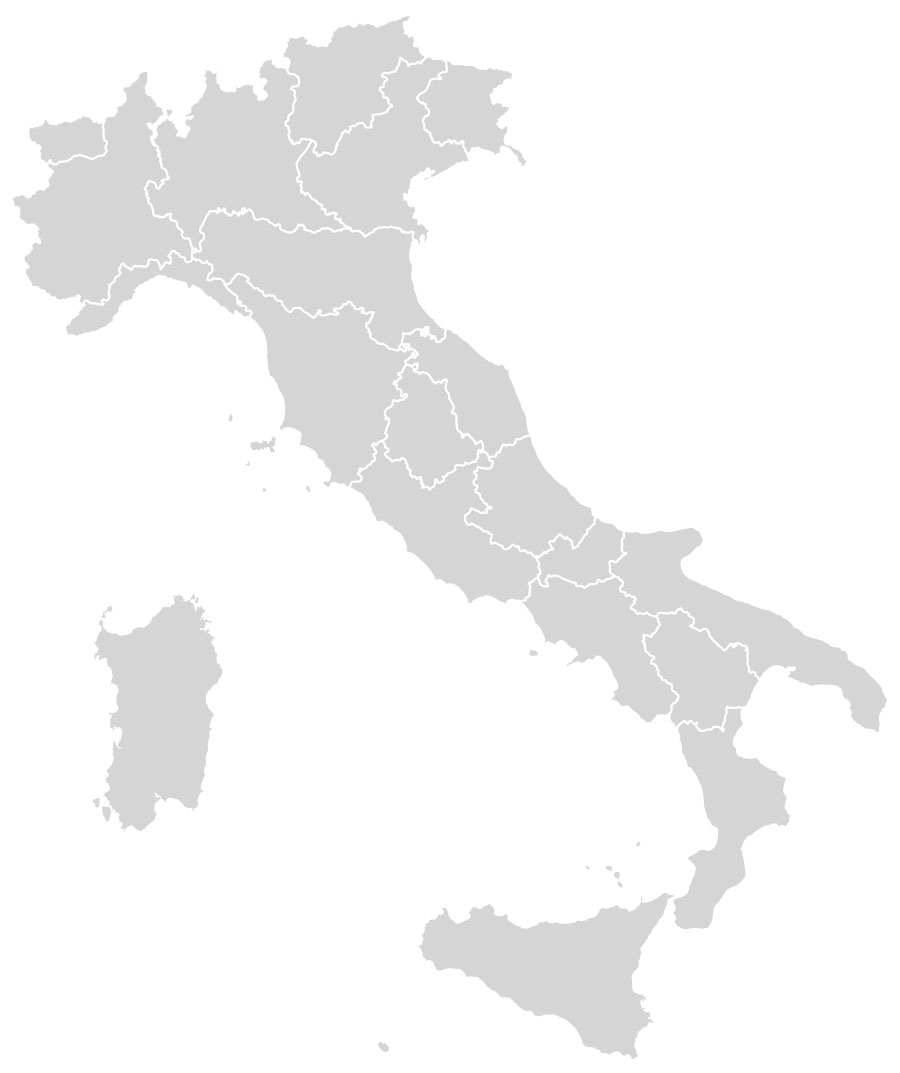 Aosta Valley
Capital: Aosta
GDP: 4.522 million €
Area: 3.263 km²
Population: 125.666
Piedmont
Capital: Turin
GDP: 132.671million €
Area: 25.387 km²
Population: 4.36 million
Lombardy
Capital: Milan
GDP: 380.955 million €
Area: 23.844 km²
Population: 10.06 million
Trentino Alto Adige
Capital: Trento
GDP: 37.486 million €
Area: 13.606 km²
Population: 1.07 million
Friuli Venezia Giulia
Capital: Trieste
GDP: 37.642 million €
Area: 7.924 km²
Population: 1.21 million
Veneto
Capital: Venice
GDP: 162.224 million €
Area: 18.345 km²
Population: 4.91 million
Emilia Romangna
Capital: Bologna
GDP: 157.177 million €
Area: 22.510 km²
Population: 4.46 million
Liguria
Capital: Genoa
GDP: 49.315 million €
Area: 5.418 km²
Population: 1.56 million
Tuscany
Capital: Florence
GDP: 113.798 million €
Area: 22.958 km²
Population: 3,73 million
Lazio
Capital: Rome
GDP: 200.840 million €
Area: 17.242 km²
Population: 5.71 milion
Marche
Capital: Ancona
GDP: 41.183 million €
Area: 9.344 km²
Population: 1.53 million
Umbria
Capital: Perugia
GDP: 21.697 million €
Area: 8.456 km²
Population: 882.015
Abruzzo
Capital: L'Aquila
GDP: 32.558 million €
Area: 10.763 km²
Population: 1.31 milion
Molise
Capital: Campobasso
GDP: 6.121 million €
Area: 4.461 km²
Population: 305.617
Puglia
Capital: Bari
GDP: 74.752 million €
Area: 19.541 km²
Population: 4.03 million
Basilicata
Capital: Potenza
GDP: 12.051 million €
Area: 9.995 km²
Population: 562.869
Calabria
Capital: Catanzaro
GDP: 33.965 million €
Area: 15.222 km²
Population: 1.95 million
Sicily
Capital: Palermo
GDP: 86.998 million €
Area: 25.711 km²
Population: 4.78 milion
Sardinia
Capital: Cagliari
GDP: 33.965 million €
Area: 24.090 km²
Population: 1.64 million
Campania
Capital: Naples
GDP: 102.702 million €
Area: 13.590 km²
Population: 5.80 million
Rome 2,761,632 inhab.

97%

97%

Milan 1,371,498 inhab.

46%

46%

Naples 914,000 inhab.

31%

31%

Turin 848,000 inhab.

29%

29%

Palermo 630,000 inhab.

20.5%

20.5%

Genoa 560,000 inhab.

19%

19%

Bologna 392,000 inhab.

12%

12%

Florence 367,000 inhab.

11.5%

11.5%

Bari 316,000 inhab.

10.5%

10.5%

Catania 298,000 inhab.

9%

9%
It is possible to identify three major economic areas
the Northwest, key driver of the national economy with Milan, Genoa and Turin. This area is characterised by the massive presence of large companies
the Northeast and Centre, characterised by a large number of small businesses
the South and the Islands with, on the other hand, small artisan businesses.
Top economic sectors include the manufacturing industries (cars, motorcycles, household appliances), defence (helicopters, weapons, armoured vehicles), chemicals (oil, rubber, pharmaceuticals), electronics, fashion, textiles, leather, furniture, shipbuilding , metallurgical and agri-food.
Italy is synonymous with style and its accomplishments in the areas of art, food, fashion, and culture have created a lifestyle that is coveted around the world.
Italy is the go-to choice for investors and buyers across the world. "Made in Italy", a mix of innovation, high-quality materials, know-how and sustainability.
Products and services comply with the highest standars of quality and excellence.
We provide a creative reference point for expertise and craftsmanship, rooted in centuries of culture and beauty.
Agriculture
Italy has an agricultural area of 16.4 million ha, of which 12.5 ha are used.
With its favourable climatic conditions and rich biodiversity, Italy is a leading producer of superior fruit and vegetables and world-class wines.
As regards plant crop production, Italy's main agricultural products in terms of quantities produced are maize, tomatoes, durum wheat and wine grapes. In terms of value, main products include oil, tomatoes, citrus fruits and wine. Italy is the leading world wine producer for quality and output and the world's second largest exporter with 74 DOCG varieties that comply with strict international guidelines.
Italy is the most sustainable country in the agricultural sector and first in the world for food quality certification with 315 PDO, PGI and TSG specialties and 526 wine denominations. The cultivation of genetically modified crops (GMOs) is banned in Italy and faces strong opposition in politics and society.
Livestock farming
In Italy, cattle and sheep breeding is an important resource that furnishes excellent meat and also milk, cheese and eggs. Italy is famous all over the world for the extraordinary quality of its cheeses and cured meats.
Animal husbandry is one of the main activities in the Po Valley (northern Italy) where cattle are raised according to modern criteria mainly for milk production. Poultry and pig farms, which supply qualified salami factories, are widespread throughout the territory. Buffalo farming is still limited.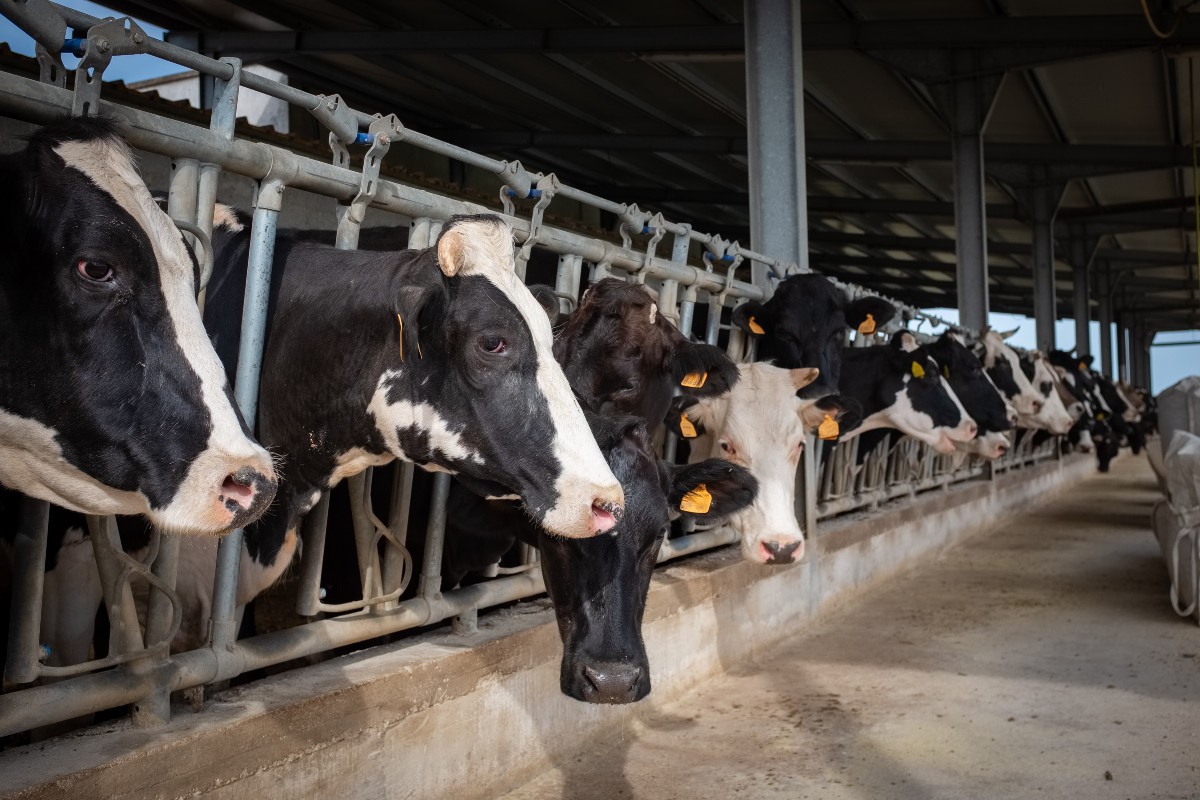 Fishing
The overall production of sea and lagoon fishing, including crustaceans and molluscs, is around 179 million tons. Aquaculture products represent 46% of total production and 52% of fish intended for human consumption.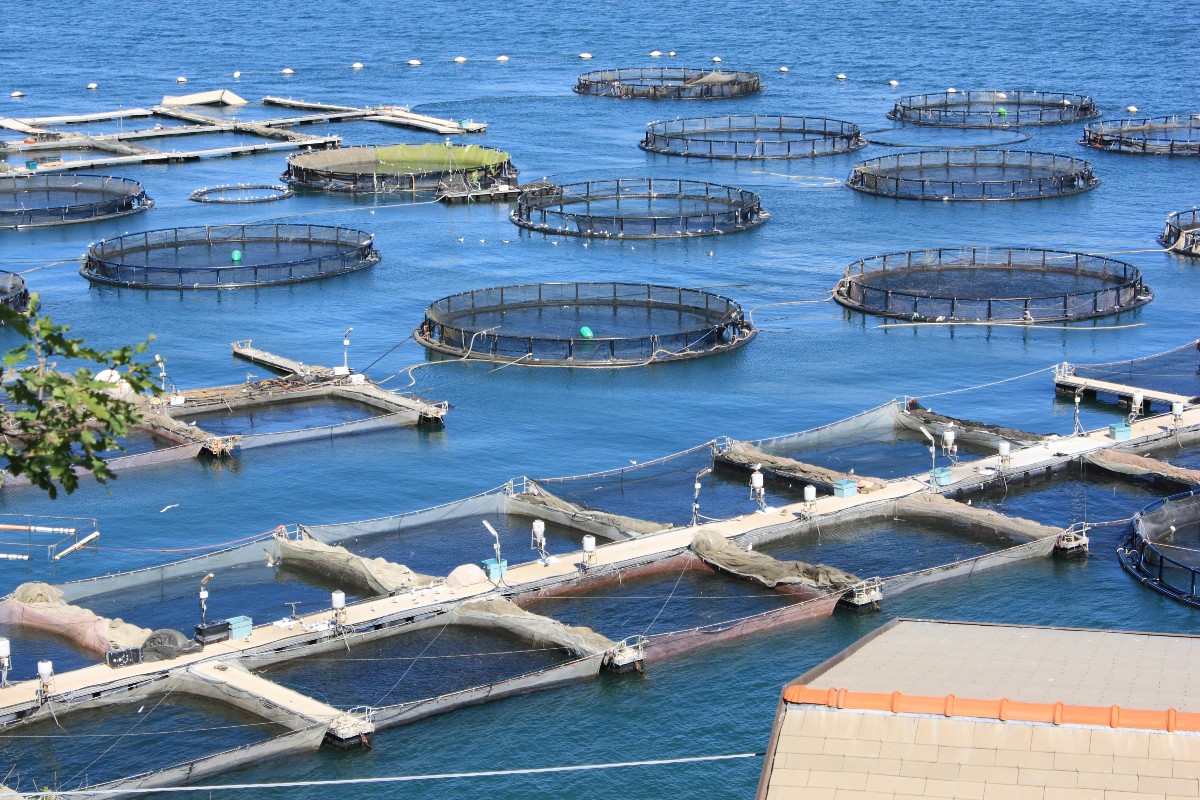 Tourism
Italy is a beautiful country, steeped in history, famous for fashion, sports cars, food and its great geographical diversity. Many of these aspects of Italian culture also have a profound impact at international level making it one of the main destinations for international travel.
In addition to classic destinations such as Rome, Venice, Milan and Naples, foreign tourists now choose more complete experiences such as food and wine tours, trekking, packages that touch upon various aspects of Made in Italy, such as visits to local artisans, linked, for example, to the world of engines and above all "food" and the entire sector that revolves around catering and agri-food.
Today, tourism represents a fundamental sector for the country's economy, generating around 7% of national GDP and with a contribution to employment of 7.1% (almost 1.7 million workers).
The pre-eminent role of this economic sector has been forged by Italy's unequalled artistic and naturalistic heritage and also by accommodation facilities such as luxury and boutique hotels, beach resorts, ecotourism, food and wine experiences, outdoor sports, shopping, spa and thermal wellness.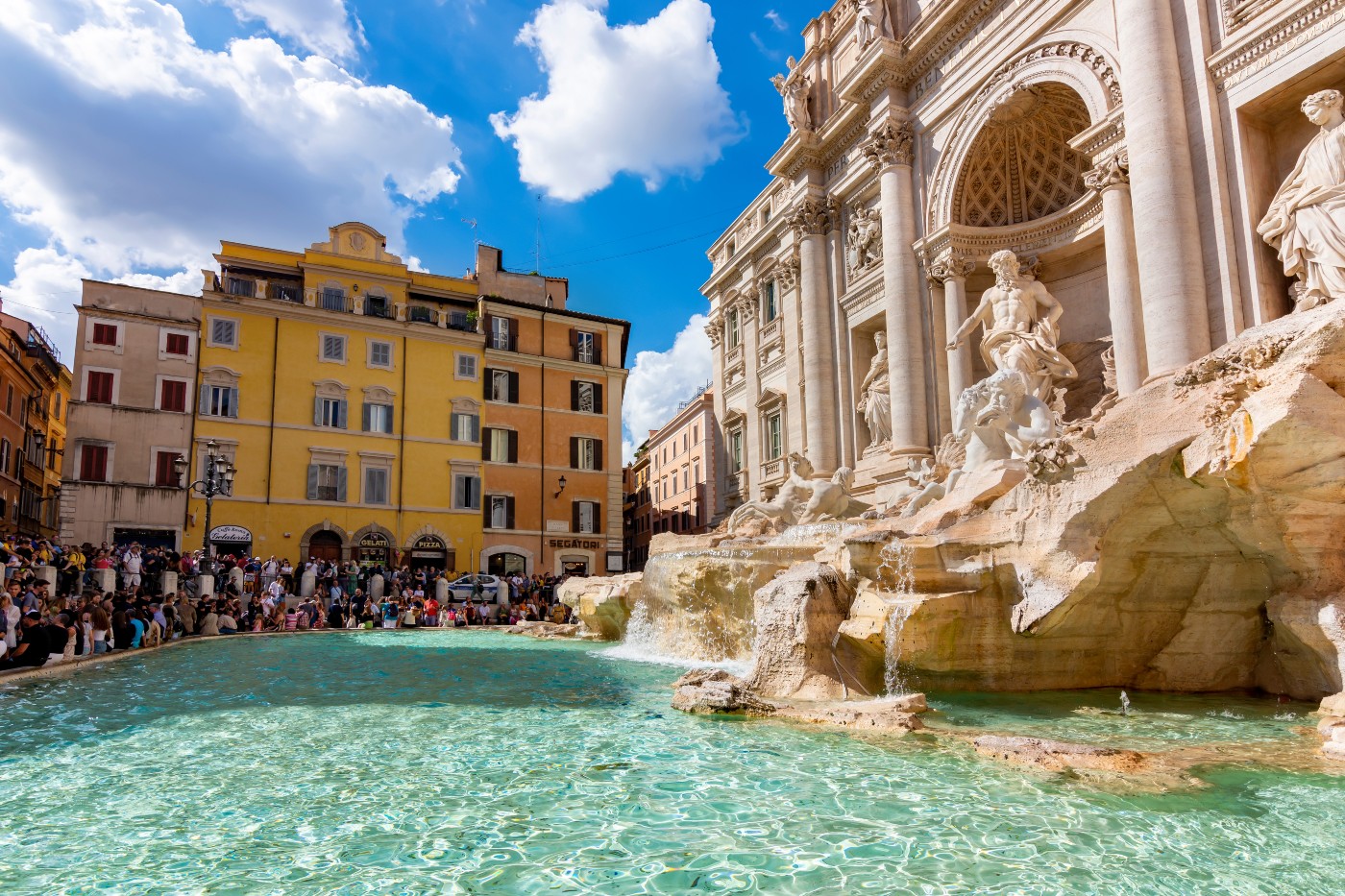 Industry
Italy is also a country with a strong industrial vocation, with a decisive orientation towards tailor-made manufacturing.
It is one of the most technological and automated countries in the world, respected internationally for its top-quality production of machinery, components and robots.
It is above the European average in terms of the application of industrial robots in its industries…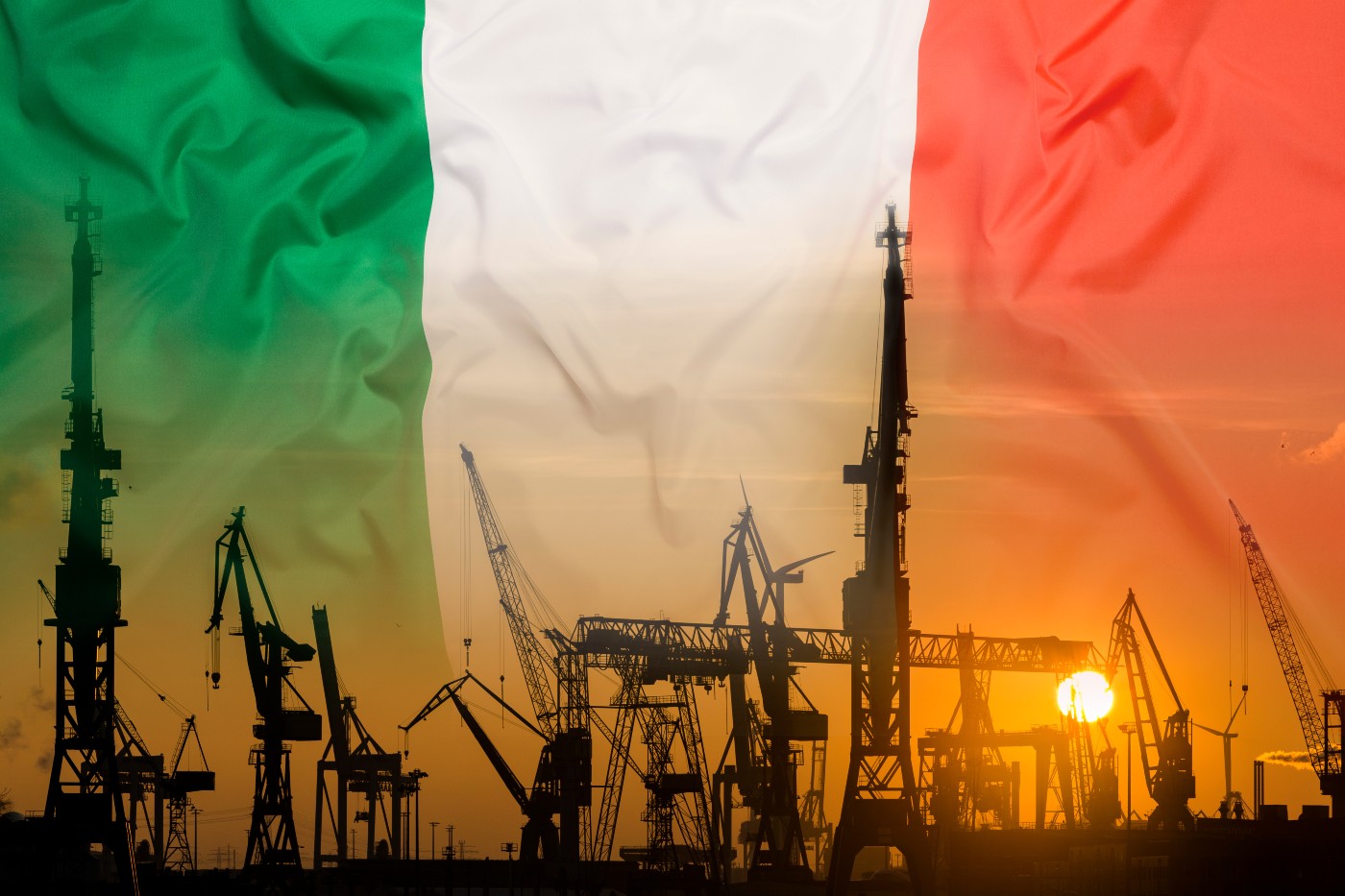 Machinery is Italy's top export industry, accounting for a sizeable 18% slice of international trade and making it the fifth largest machinery exporter in the world.
The Italian automotive sector is renowned for its manufacturing excellence and specialisation.
Advanced technologies in space exploration and security have secured the Italian aerospace industry a position amongst the world's top ten. The industry furnishes equipment, components, observation satellites and sensors for ambitious international projects such as the NASA Artemis e Mars Sample Return missions. Italy was the second country in the world to put a civilian satellite into orbit and contributes for more than 40% to the budget of the International Space Station through the Italian Space Agency.
Italy also has a great tradition in the military industry. The Italian defence industry is one of country's most important industrial sectors and amongst leading manufacturers of complex defence systems..
The Italian marine industry is a major international player, world leader in the production of super-yachts (45.7% of worldwide orders of superyachts) and unrivalled in the pleasure boating sector with revenues of just under two billion dollars.
Fincantieri, one of the world's largest shipbuilding groups, designs and builds high-tech cruise, military and offshore vessels.
Although lacking in major resources in terms of raw materials, Italy is a major converting market. Through Eni, it is a leader in the field of production and sale of electricity from fossil fuels and renewable resources.
Cutting-edge Italian companies develop and market new technlogies for bio-energy photovoltaic, wind, hydropower and solar plants.
Italy plays a leading role worldwide in the field of renewable energy resources.
Italy also expresses excellence in the telecommunications and ICT sectors. The country's digital infrastructures, among the top in the industry, guarantee global high quality connectivity and transmission as well as services.
Italy is the second European producer of medicinal and pharmaceutical products. In the life sciences sector, Italy tops the European rankings for number of patents filed. In the last ten years, Italy's exports of pharmaceutical products have soared overall by 168%, more than twice the continental average.
The chemical industry is the sixth industrial sector in Italy and the third main producer of chemicals in Europe.
In view of the ubiquity of chemicals, widely used in all sectors, technological innovation in this field has a flywheel effect on the entire economy in terms of increased productivity, competitiveness and environmental sustainability in particular in the main sectors of Made in Italy.
The chemical industry is a suitable sector for an advanced country such as Italy as it is able to guarantee qualified employment.
The wood industry, one of Italy's lesser-known excellences, is second in the world for trade surplus and first among European countries for exports in this sector.
The success of the Italian wood furniture industry, ranked amongst the top three worldwide, has been forged by their Made in Italy design which has conquered the world for the creativity, excellent manufacture, quality and sustainability of its products.
The Italian fashion industry took its first steps and evolved during the years of the Italian economic miracle when fashion houses started to address international markets with haute couture and ready-to wear collections thus decreeing, together with the industry, the success of "Made in Italy".
The fashion industry, the pulsating heart of "Made in Italy" thanks to designers and artisans who are worldwide trailblazers in luxury apparel, footwear, leather goods, accessories and jewellery, generates an added value of 24.2 billion euros and represents 10% of Italian manufacturing..
No less than 24 of the leading 100 luxury goods companies in the world are headquartered in Italy (first country in the world):
As standard-bearer for "Made in Italy" all over the world, the agro-food industry is one of the driving forces of the Italian economy both internally and abroad. This sector is a symbol of excellence in the field of quality, food safety, cutting-edge technological innovation, sustainability, biodiversity and respect for tradition.
The top quality of Italian food and drinks is reflected in its many DOP products.
Culture and Art
Italy boasts an incredibly rich cultural heritage with over 3,400 museums, around 6,000 archaeological areas and parks and 55 UNESCO sites.
Over the centuries, Italy has made a major contribution to world culture, in particular in the two periods in which Italy was the centre of the civilization of the time, i.e. during the Roman Empire and the Renaissance, playing a major role in the history of human knowledge. Italy is dotted with monuments ranging from Greek temples to medieval villages, from Roman baths to eighteenth-century villas.
Defence
Since 2005, the Italian armed forces have been comprised entirely of professionals. They encompass the Army, the Carabinieri (which depend on the Ministry of the Interior for police interventions), the Navy, the Air Force and the Guardia di Finanza (which depends functionally on the Ministry of Economy and Finance). According to the Constitution, the President of the Republic "has command of the armed forces, presides over the Supreme Council of Defence established according to the law and declares the state of war approved by the Chambers".
Religion
As, in Italy, the principle of the secular state applies, there is no official religion.
Italian citizens are mostly Catholic Christians (87.8%). Italy hosts the Vatican, the seat of the Catholic Church and where the Pope resides. He is the head of the college of bishops from all over the world.
The Church plays an influential role in Italian society, taking a stand on religious, social and political issues. Minority religions include several other Christian denominations (in particular, Orthodox and Protestants), Jews, Mormons and Jehovah's Witnesses. Immigration contributes to increasing some of the religious minorities present in the country, the most numerous of which are Orthodox Christians, Muslims, Buddhists and Hindus.
Health
The Italian National Health Service is a universal public system which guarantees the right to health and health care for all citizens.
Research by the World Health Organization has ranked the Italian health system in fourth place in the world in terms of spending efficiency and access to public care for citizens.