ITALY – BAHRAIN
BUSINESS COUNCIL
The Italy-Bahrain Business Council is an apolitical, non-party and non-profit association that will carry out its business in compliance with the principles dictated by the current national and international regulations. It was established on October 19, 2021 and comprises companies and entrepreneurs that entertain active commercial relationships in Italy and the Kingdom of Bahrain.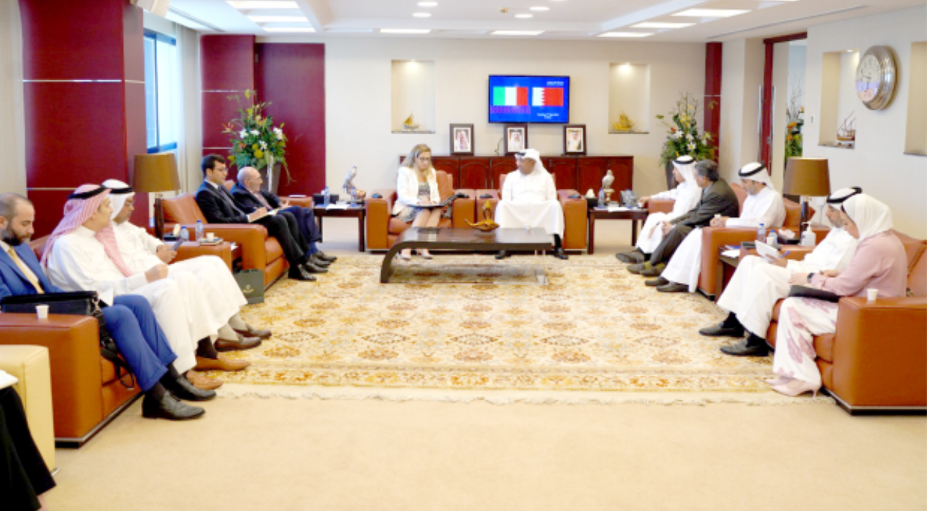 Exports to Italy rise 124pc
Manama, May 3, 2023 Bahrain Chamber Chairman Sameer Nass and H.E. the Italian Ambassador Paola Amadei. On the left Ignazio Moncada and on the right Khalid Al Zayani Co-Chairmen Italy-Bahrain Business Council. Bilateral trade between Bahrain and Italy recorded a 28...